3 Wondrous Ways Kids Connect with Nature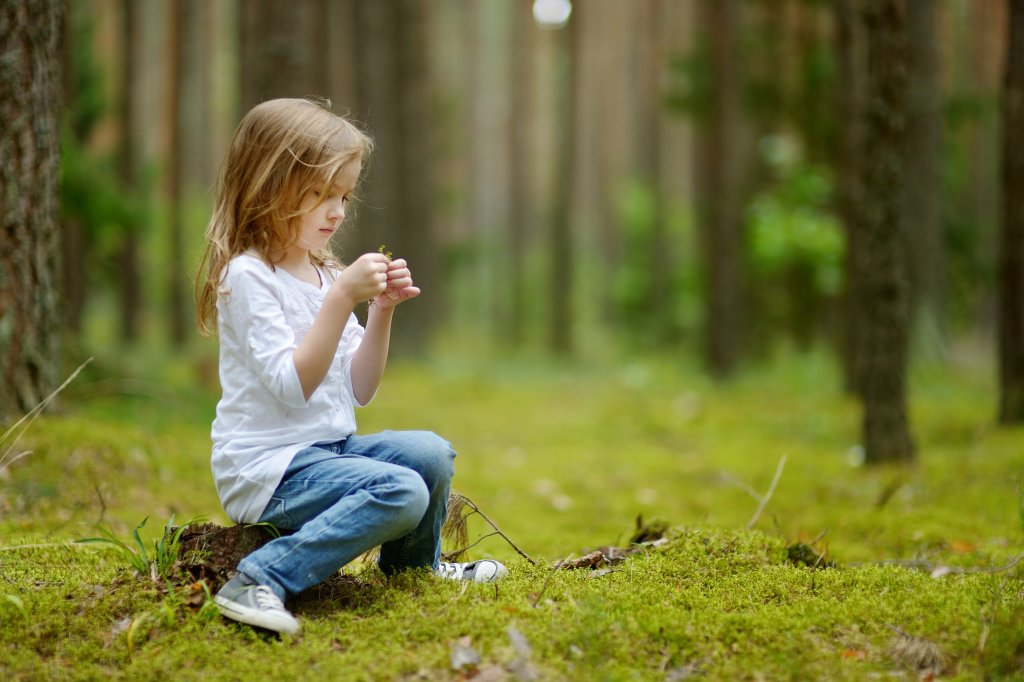 Stomping through muddy puddles our young adventurer smiled at the tiny brown peeper frogs scattering in her wake. Her bright red rain-boots "the ones with the smiley faces" filled by splash water with each exuberant hop and kick. It was a downpour. Her parents huddled together under their "too small" umbrella as they cautiously followed their courageous heroine.
Children have an almost supernatural ability to connect with the natural world. When motivated, virtually no degree of rain, cold or mud can dampen their enthusiasm. Potential obstacles become games or adventures. Animals become friends, with names like "chippy". Their experience and ours becomes filled with childhood magic. Here are three ways adults can tap into that magic, celebrate it, and help foster its growth in their children:
Genuine Curiosity
Children often live in a world without time or agenda. This inspires them to be led by their own curious nature. A trip to the back yard to build a fort gets sidetracked when they spot a set of animal tracks or a robins egg on the ground. Living in the moment may seem like distraction, but encouraging youth to follow their interests and moving with that energy can lead you both to new and incredible learning experiences.
Playing Games
Children have a universal love of play. Research suggests that sensory input and mental focus create deeply imprinted learning patterns when kids are in a physically active and excited state. Games provide this experience for children. Whether it is classic Hide-and-Seek or the more nature themed Otter-Steals-Fish, kids thrive on the adrenaline of running hiding and laughing… and so do we.
Make-Believe
Suspend your disbelief for a moment. In the forest yesterday one of our kids suddenly yelled "Snoggie!" Each little member of their group picked up a nearby twig or branch and began throwing them at a ferocious beast (a fallen branch propped against an old apple tree). Play ensued and the "Snoggie" turned from foe to friend, to foe again. Childhood imagination turns the seemingly mundane into the magically magnificent.
Whether you are a parent, educator, mentor or just an adult there is no doubt a child's unique view inspires us. Nature is such an important part of a child's development and provides endless opportunities for learning, growth, emotional development and fun. At Cedar Brook we offer in-depth, child led outdoor learning through our forest school and summer camps for youth in the Fredericton Area. For more information on our camps and programs please visit https://www.cedarbrookearlylearning.com/summer-camp-programs/
About the Author Robert Calder is a psychology graduate, loving father, seasoned youth mentor and nature enthusiast in Fredericton NB. Passionate about providing wholesome nature experiences for kids and teens, Robert builds forest school curriculum and mentors kids at Cedar Brook Forest School.